What's New
October Happenings at the Centre
September 16, 2020
READ MORE
An update about our programs and services for October is here! Happy Fall everyone.
Food Drive for West Elgin Dutton/Dunwich
September 14, 2020
READ MORE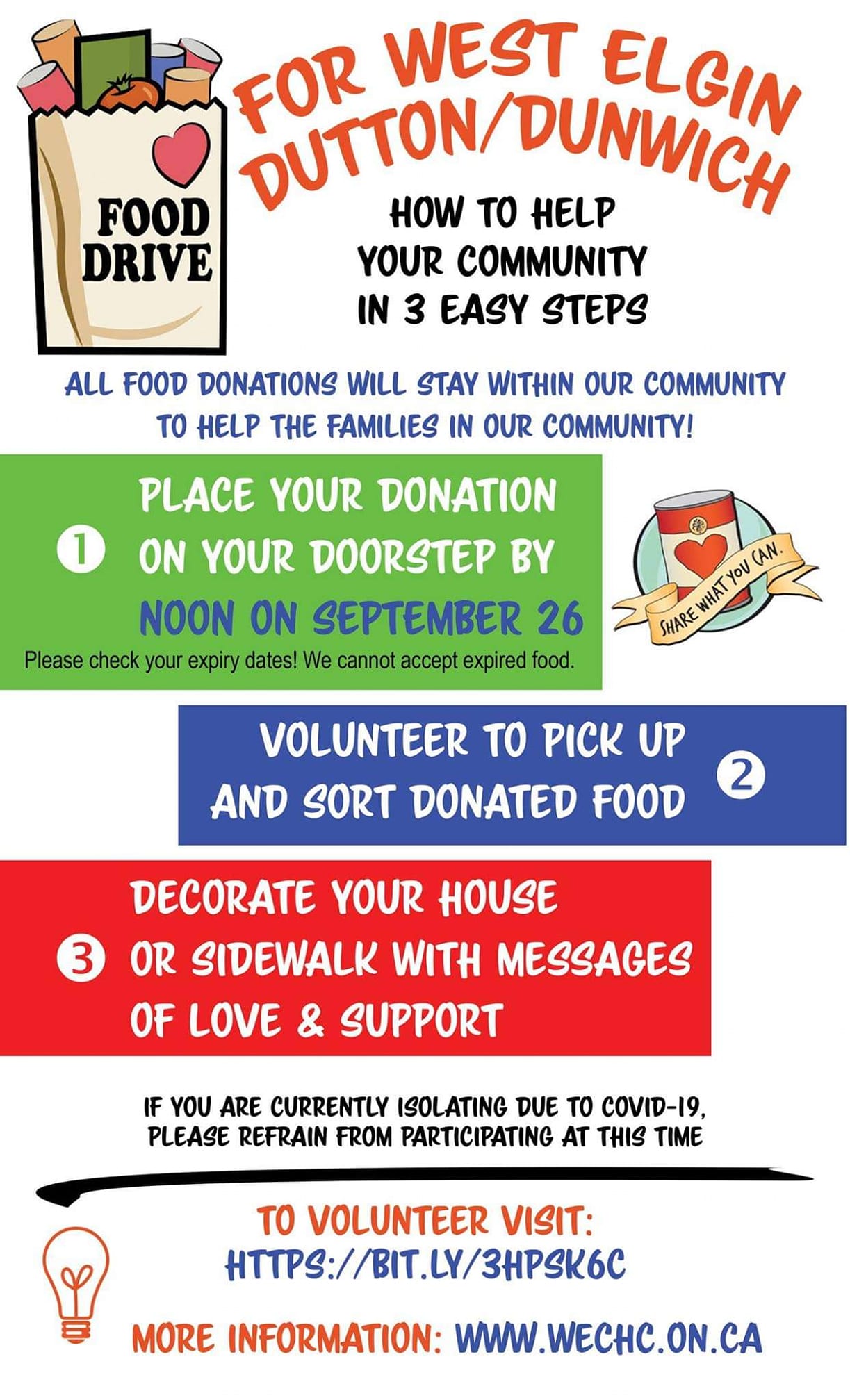 Annual General Meeting September 16, 2020
Given the continued uncertainty with COVID-19, the Health Centre's Annual General Meeting (AGM) will be conducted virtually by video conferencing this September. Our AGM will be held Wednesday, September 16th starting at 5:30 p.m. using ZOOM. Please RSVP by September 9, 2020 via telephone to 519-768-1715, Ext. 2204 or by email to
info@wechc.on.ca
. You will receive a ZOOM meeting link invitation prior to the meeting date.
September Program Updates and News
Many programs are ramping up at the West Elgin CHC. Have a look at the program updates!
Centre Update - August 2020
Have a look! Our Seniors and Adults with Disabilities programs and our Let's Connect Team has provided updates.
Health Centre / COVID-19 Information
As a result of COVID-19 we ask that you CALL US BEFORE COMING TO THE CENTRE AT 519-768-1715.
July Newsletter from the Centre
Welcome to July! The Centre has issued its next newsletter. Unfortunately, programs and events continue to be on hold but the Centre has still been very busy serving our clients, community and making improvements at the Centre along the way.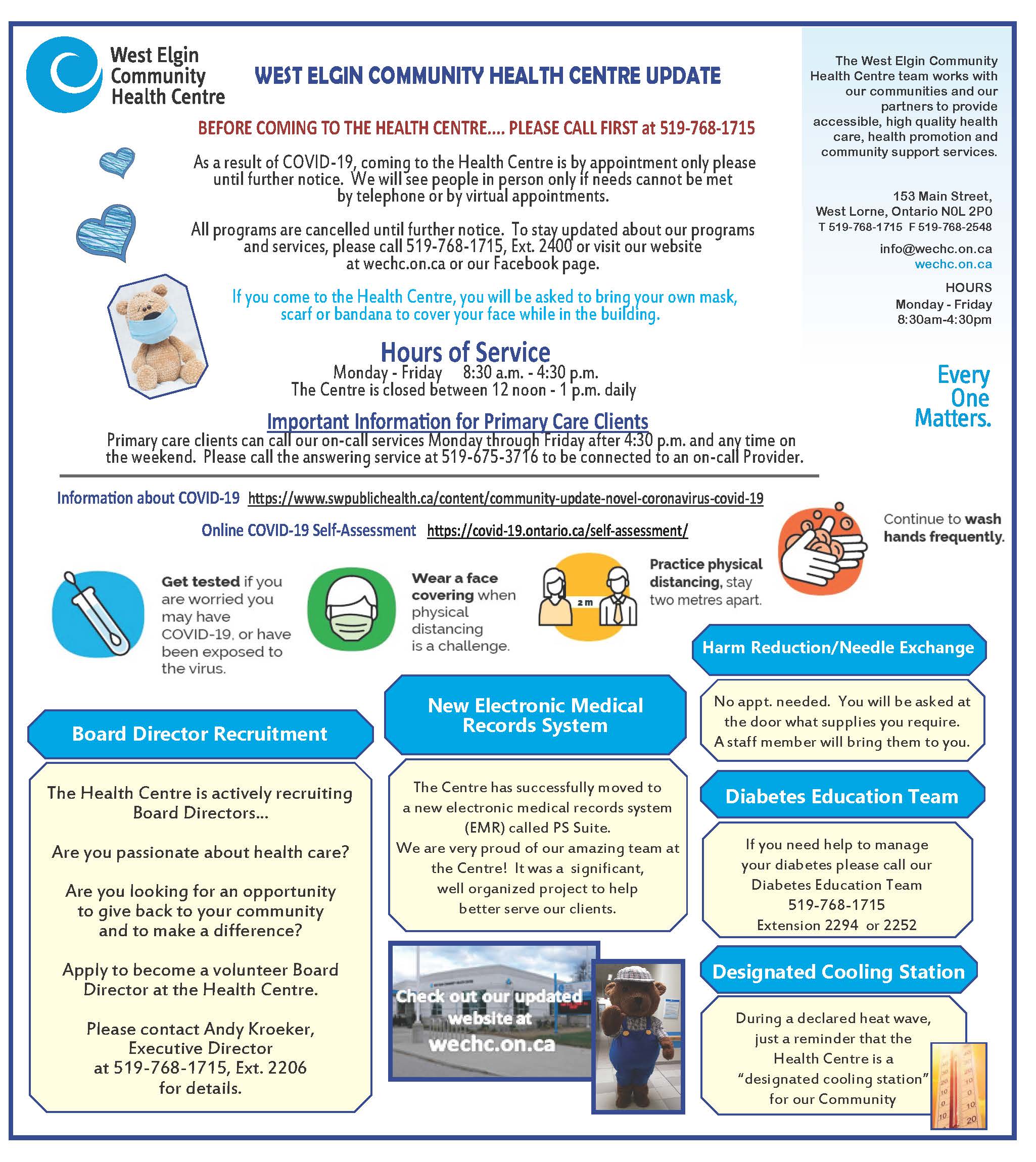 CLICK HERE for PDF Version of the July Newsletter from the Centre
Health Centre In the News!
"After the Rain Comes the Rainbow" Kids Connect with Seniors Amidst Pandemic
Electronic Medical Records Transition Underway
The Health Centre has moved to a new electronic medical records program called PS Suite as of June 8, 2020. We thank you for your patience and understanding as we upgrade our systems.